Barack Obama's father origins
Kenya. Barack Obama's father origins.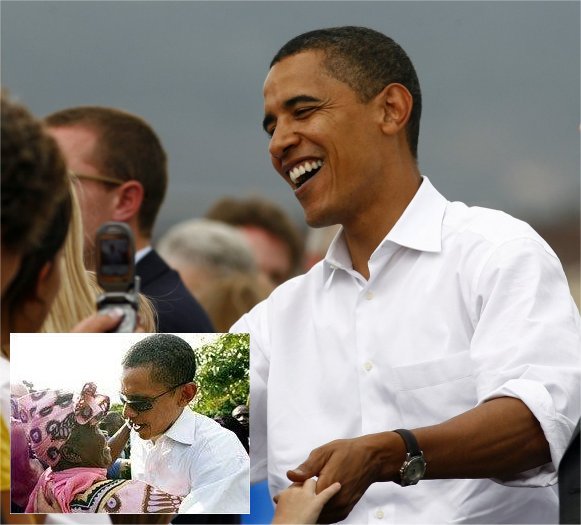 Barack Obama was born in Hawaii in the 1961, son of a Kenyan father and American mother (Ann Dunham) who had met at the University in Honolulu. Not a great love story: they split up when Barack was only two. His father returned to Africa and worked as a civil servant for the Kenya's President Jomo Kenyatta. His mother Ann, settled with the little Barack in Indonesia and joined a new partner. In the small picture Barack Obama is embracing his grandmother during a visit in Nyangoma Kogello (a small village in the Siaya district), august 2006.