Kilimanjaro. Ghiacciaio Rebmann.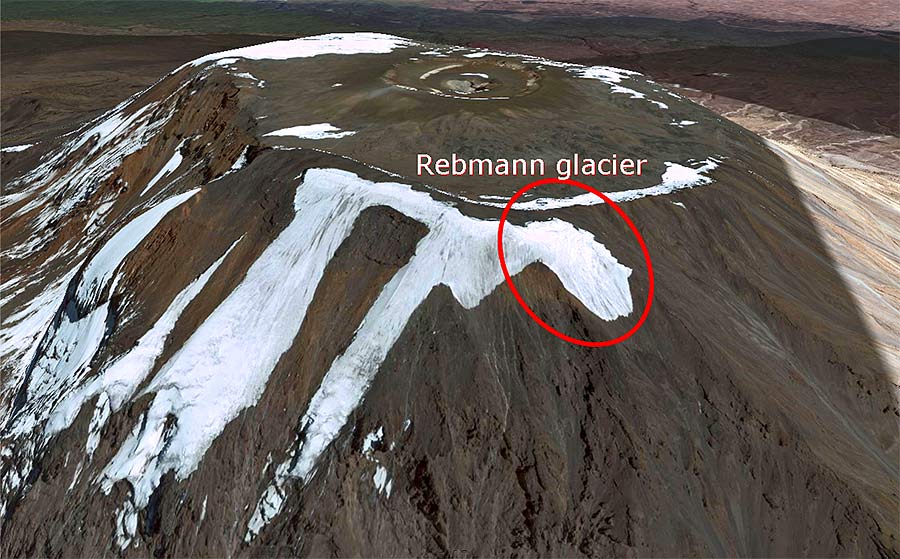 Il ghiacciaio Rebmann si trova sulla cima del Kilimanjaro ed è un piccolo resto dell'enorme ghiacciaio che una volta ne coronava l'intera cima. Deve il suo nome al missionario ed esploratore tedesco, Johann Rebmann che nel 1848 fu il primo esploratore bianco a scoprire la neve e i ghiacciai in cima al Kilimanjaro.
------
The Rebmann Glacier, near the summit of the Kilimanjaro, is a small remnant of the enormous icecap which once crowned the summit of the Kilimanjaro. The German missionary and explorer Johann Rebmann was the first white explorer that reported of snow and glaciers atop Mount Kilimanjaro in 1848.