Kilimanjaro. Shira Camp.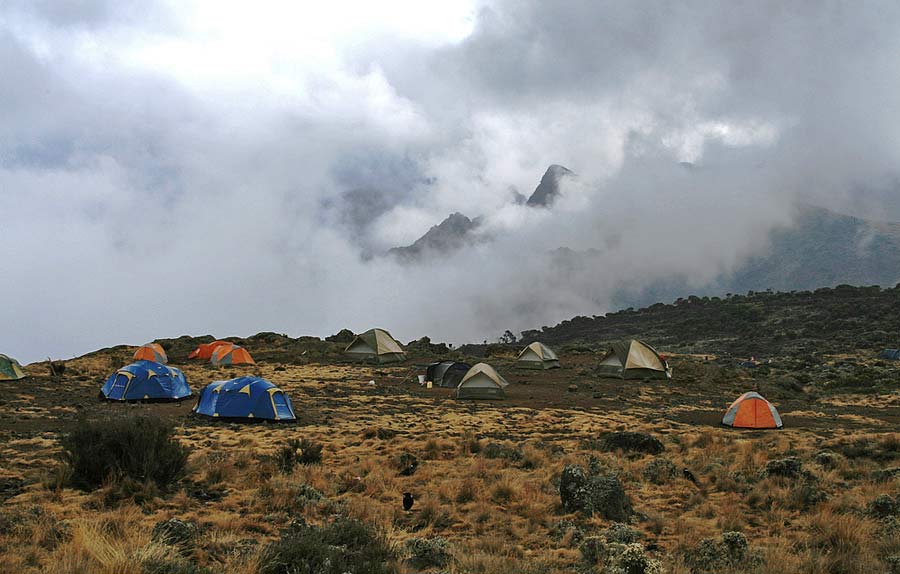 Lo Shira Camp si raggiunge dopo il secondo giorno di salita verso il Kilimanjaro.
-----
Shira Camp site after second day hike. Started at 3,000 meters (9,750 feet) and after 5 1/2 hours of hiking for six miles, ended up at 3,840 meters (12,480). My tent is orange one in lower right hand corner. © L'immagine è di Jim Marx.