• Questo sito utilizza cookies di profilazione (forniti da terze parti) al fine di inviare messaggi pubblicitari in linea con le preferenze manifestate dall'utente durante la navigazione in Rete. Scorrendo questa pagina o cliccando un qualsiasi link, acconsenti all'uso dei cookie.
• This site uses profiling cookies (provided third parties) in order to send advertising messages consistent with the preferences expressed by the user while browsing the Internet. By scrolling this page or clicking any link, you consent to the use of cookies.
INFO Ok


| | |
| --- | --- |
| | Huč, l'antica Cittą Imperiale |
| | |
Immancabile le visite alla Cittadella Imperiale, dove la dinastia Nguyen regnņ dal 1802 al 1945, al complesso tombale dell'imperatore Tu Duc e alla pagoda di Thien Mu. Un giro in battello sul Fiume dei Profumi (Perfume River) consente di apprezzare qualche scorcio della vita che si svolge sulle sue rive e permette una visita al Mercato di Dong Ba per poi giungere al mausoleo dell'imperatore Minh Mang, armoniosamente calato in uno scenario di giardini e specchi d'acqua.
From Hue to Hoi An BY CAR - most expensive, 60 USD (4 seater modern car, A/C) - can stop, take photos, stop at Lang Co Beach on way, beautiful. Can be booked at any hotel or the dozens of booking offices in Hue. Over Hi Van Pass (great trip) or through new tunnel. It takes 4-5 hours over the Pass, less through tunnel. BY BUS booked at Mandarin Cafe at 3 Hung Vuong street (main Street) 5-10 USD. Mr Cu the owner, has been booking travellers since time began. BY TRAIN with A/C and soft seat trough Hi Van tunnel and along beach at 5 USD. It takes 2-3 hours, book at same place (Mandarin Cafč). Go to http://www.seat61.com/Vietnam.htm for all train schedules. Train stops at Danang, since Hoi An has no station. Taxi varies 150,000VND - 250,000VND depending on numbers. It takes 30 minutes from Danang train station to Hoi An.

Indocina e Indonesia:

Bangkok


Hanoi: luci, ombre, resti d' Europa


Ho Chi Minh City (Saigon)


Huč, l'antica Cittą Imperiale


I Tesori di Angkor Vat


Isole della Sonda


L'Ascetica Luang Prabang


Phi Phi Islands


Phuket


Hoi An





Tutte le nostre mappe:

InOgniDove, viaggi in cittą e luoghi del mondo


SempreInMoto, tour e imprese in motocicletta


SempreInBici, in bicicletta fuori porta (Lombardia)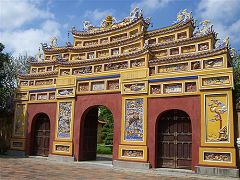 Hue, la cittą proibita
La cittą proibita (purple forbidden city), ovvero, il complesso residenziale dove la dinastia dei Nguyen regnņ dal 1802 fino al 1945.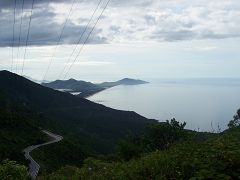 Il passo di Hai Van
Lo spettacolare passo di Hai Van - quasi sempre avvolto dalle nuvole - separa la pianura di Huč e la laguna di Lang Co da Da Nang.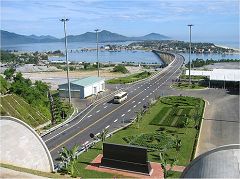 Il tunnel di Hai Van
Alternativa ai tornanti del passo di Hai Van, l'omonimo tunnel si apre in direzione nord alla cittadina di Lang Co e sul lato sud verso Da Nang

© 2007-2016 - Concept & Design by Animated Web - Cookie and Privacy Policy
Tutte le immagini sono di Animated Web salvo dove altrimenti specificato