• Questo sito utilizza cookies di profilazione (forniti da terze parti) al fine di inviare messaggi pubblicitari in linea con le preferenze manifestate dall'utente durante la navigazione in Rete. Scorrendo questa pagina o cliccando un qualsiasi link, acconsenti all'uso dei cookie.
• This site uses profiling cookies (provided third parties) in order to send advertising messages consistent with the preferences expressed by the user while browsing the Internet. By scrolling this page or clicking any link, you consent to the use of cookies.
INFO Ok


| | |
| --- | --- |
| | Arequipa, la Città Bianca |
| | |
Ad Arequipa sono le - Se la capitale Lima è pur vero non sia del tutto convincente vuoi per il clima, vuoi per gli scarsi motivi di interesse turistico, le atmosfere solitamente terse di Arequipa riconciliano col Perù. Non è al livello del Cusco ma è comunque un salir di quota, e non solo in termini altimetrici.

Perù, Ecuador e Colombia:

Arequipa, la Città Bianca


Bogotà


Camino Real


Cartagena de Indias, Colombia


Da Cuzco ad Ollantaytambo


Il sentiero Inca da Ollanta sino a Machu Picchu


Lima, la capitale


Perù


Quito


Titicaca, il Lago in cima al Mondo





Tutte le nostre mappe:

InOgniDove, viaggi in città e luoghi del mondo


SempreInMoto, tour e imprese in motocicletta


SempreInBici, in bicicletta fuori porta (Lombardia)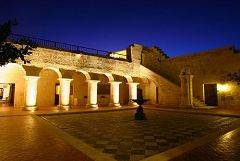 Hotel Casa Andina (Arequipa)
The former Mint House, the most beautiful traditional house in the White City and a national historical monument, transforms into the best hotel in Arequipa. It is located only 3 blocks away from the Main Square and the hotel features two wide colonial style courtyards. Just 3 blocks from the main square, behind the Santa Catalina Convent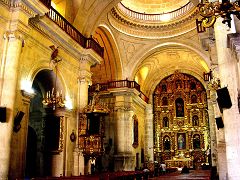 Chiesa della Compañía
All'angolo sud-est della Plaza de Armas si trovano la Chiesa e il Convento della Compañía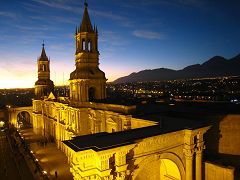 Cattedrale di Arequipa
Affacciata sul quadrato della Plaza de Armas, la Cattedrale occupa tutto il lato nord.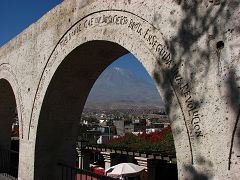 Yanahuara
Attraverso gli archi del Mirador di Yanahuara si scorge l'imponente cono del Misti, il vulcano che domina la città dall'alto dei suoi 5.822 metri. [photo: John Mc Cabe]

© 2007-2016 - Concept & Design by Animated Web - Cookie and Privacy Policy
Tutte le immagini sono di Animated Web salvo dove altrimenti specificato (Gian Walhain, John Mc Cabe, Vanessa Smetkowski)